Attracting and retaining dedicated, talented, and diverse team members is pivotal to our ongoing success. The atmosphere at Volly is fast-paced—and we are looking for individuals who love challenges, are self-starters, and enjoy working in an entrepreneurial, multi-faceted environment. We work hard, learn a lot, and share great senses of humor.
Explore Our Competitive Benefits
Here is what Volly has to offer!
Ready to work for a company that has great teammates to support your ideas, leaders who inspire professional growth, and challenging projects that will push you to new levels of success? Check out our job openings below!
The Account Manager is an exempt, full-time position responsible for managing a portfolio of clients.  You will be proficient in our proprietary web-based applications as well as specific processes of our services and products.
Sales Executives in the hunter role, are responsible for initiating contact with potential and current customers to generate and qualify leads, promote the company's products and services, and identify sales opportunities. They must clearly and convincingly articulate the organization's offerings and value proposition and overcome initial resistance from prospects.
Sales Executive, focused on managing and closing opportunities, is accountable for prospect engagement, product/solution overviews & demonstrations, contract preparation & execution, followed by successful transition to Volly implementation team.
It is great to be a part of a team of intelligent and talented employees who all share the same position and the drive to get things done. Teams are remote, and even though I work from home, I never feel alone. The executive team supports us with excellent technologies and all the tools I need to get my job done, so I have the resources I need to be successful and feel connected with my coworkers.
After two weeks, I have got the working-for-Volly picture into focus a bit better. I just added a 100% five-star review to Glassdoor for Volly. Without exception, it is the best formed workplace I have had the pleasure of working at. Thanks for hiring me. Your founder and his team are exceptionally impressive.
I started my internship with Volly the summer of my junior year and it's been the best internship experience I've had. I genuinely love and enjoy my job. Not only was I able to utilize the knowledge I learned at school to do marketing research for the company, but I also developed skills outside of my major that were challenging and interesting. My supervisor and team members were great mentors to me. They are supportive, patient, dependable, and have a great sense of humor. Overall, my experience at Volly has been very positive, and the internship was greatly beneficial to my professional growth.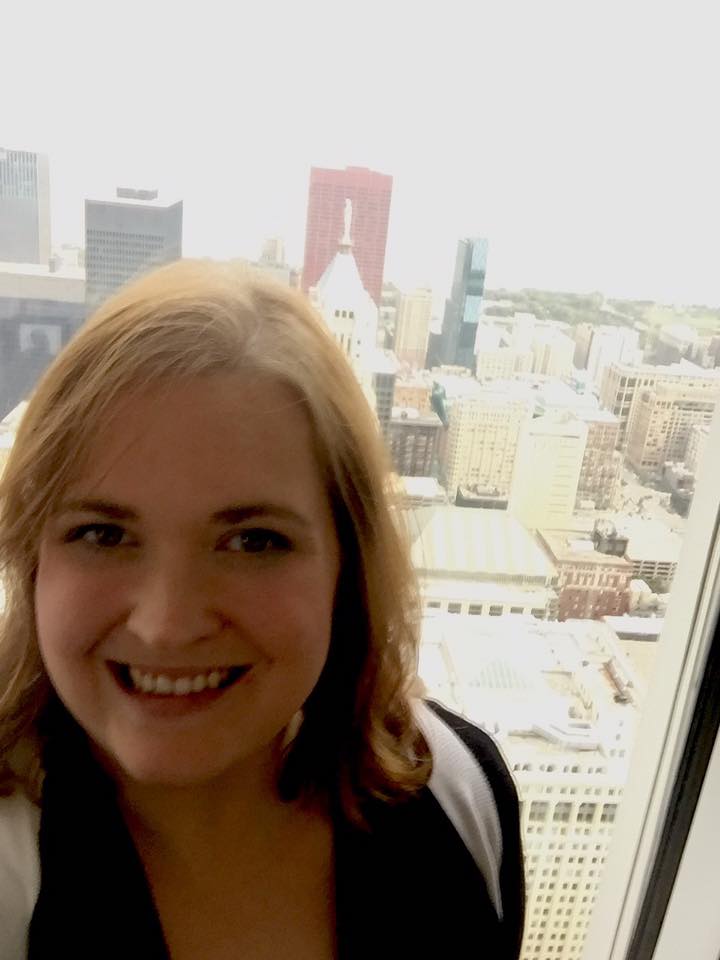 Meet Our VP Of Human Resources
With 15 years of human resources experience, Emily is responsible for the full human resources function as well as setting the People Strategy to create an inclusive, flexible and collaborative environment where all employees can grow and develop in support of the company's long-term goals. Prior to working for Volly, Emily has worked in a management capacity in a variety of industries including Marketing, Advertising, Pharmaceuticals, Call Center and Warehousing. These experiences allowed her the opportunity to work with diverse employee populations and on a global platform.  
Innovation, excellence, and entrepreneurship
Early Days as Loyalty Express
Volly was formed through the acquisition of three companies by New Capital Partners, a private equity firm. New Capital Partners took majority ownership of Loyalty Express in June 2017. Loyalty Express was founded in October 2004, and created the CRM, originally named CustomerManager, product and MarketingCentral which is a web-to-print marketing collateral store. 
Acquired Lending Manager
New Capital Partners acquired Lending Manager in December 2017. LendingManager created Lending Manager and Lending Connect or Point-of-Sale products. 
Acquired SoftVu
New Capital Partners acquired SoftVu in June 2018. SoftVu created the Marketing Automation product primarily for consumer direct groups in banks/mortgage companies. 
Read More:
Rebranded to Volly
New Capital Partners changed the name of the company to Volly. Volly provides end-to-end world class service and products including Marketing Automation, Custom Website Development, Point of Sale Solutions, CRM Platforms, a Marketing Portal, and Marketing Services. 
Read More:
Announcing Volly Platform as LoyaltyExpress Rebrands the Company
Expanded to Real Estate Industry
Volly acquired Home Captain, a market-leading technology enabled real estate platform that shepherds homebuyers through the home buying journey. The acquisition of Home Captain extended Volly's capabilities into the real estate market, providing seamless interactions between borrowers, loan officers and real estate agents.
Read More: