Powering the borrower journey—that's what drives us. To accomplish this, our team of experienced industry professionals help borrowers, lenders, and real estate agents deliver trouble-free transactions—from start to finish.
In an ever-changing market, Volly has a long, rich history of providing marketing and lending solutions to boost your business. Read on to learn more about Volly, including our company's story and leadership team profiles.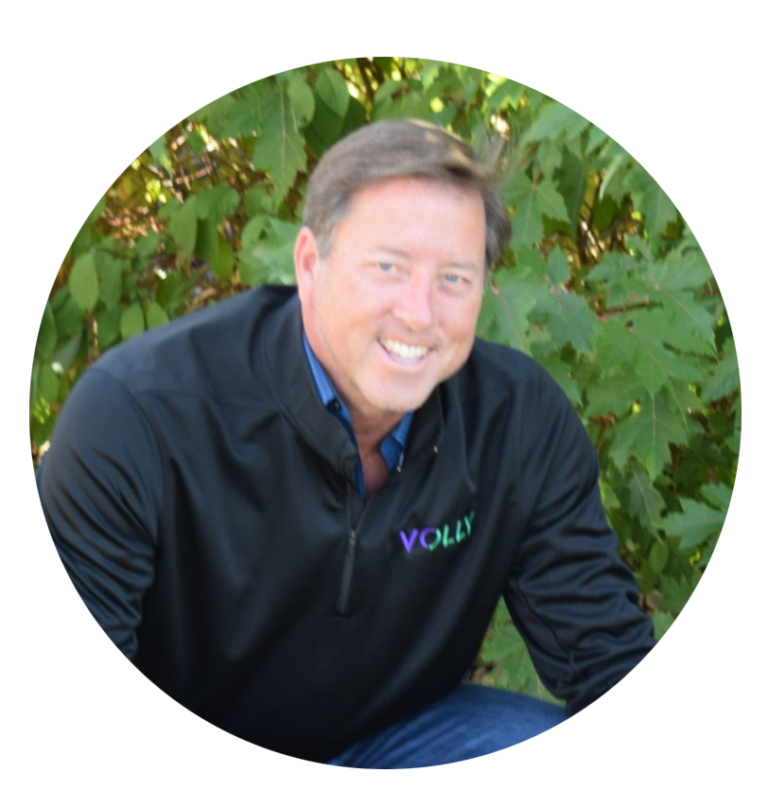 With over 35 years of experience in the financial services industry, Jerry currently leads Volly, an innovative, industry-leading provider of technology and marketing services for the financial services industry. Previously, Jerry served as President of Black Knight's Origination Technology and Enterprise Business Intelligence Divisions, where he developed and implemented business strategies resulting in monumental growth. Prior to that, Jerry served as CIO of Bank of America's consumer real estate business; Co-founder, CIO, and COO of Nexstar Financial; Managing Director of CitiMortgage Capital Markets; CFO of Prudential Home Mortgage; and has also consulted with numerous start-ups and private equity firms throughout his career.
With more than 20 years of accounting experience, Stephen is responsible for Volly's financial activities, including controllership, tax, and financial planning and analysis, establishing, monitoring, and enforcing internal controls, policies, and procedures, and handling financial audits. Stephen also manages Volly's human resources operations. Prior to Volly, Stephen held several senior management positions in which he demonstrated extensive expertise in implementing and managing financial systems and shortening and improving close cycles.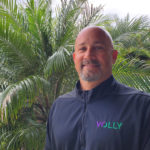 SVP, Sales & Account Management
Michael leads Volly's Account Management and Business Development teams. Previously, he held a product management role at Volly. During his 18 years in the financial services industry, Michael had leadership roles at Black Knight Financial Services, where his responsibilities included product executive and training executive within the Business Intelligence and Origination Technologies groups. Additionally, he worked as an originator for several top-10 lenders and owned and managed a direct-to-consumer brokerage shop. 
Chris leads the software engineering efforts for Volly's Lending Solutions, which covers software development, architecture, and technical product management. Passionate about flying, Chris pursued a career in the aviation industry in the early 1990s before shifting his focus to web-based technologies. Over the past 20 years, his roles have included software engineer, data engineer, and software and enterprise architect. He is a member of a cover band named The Offramps.
SVP, Product Management & Process Engineering
Catherine leads product management and product development for Volly's CRM and Marketing Portal and Real Estate solutions. Prior to joining Volly in 2018, Catherine served as the Head of Product Management for the Federal Reserve and built the invoicing software currently used by federal agencies. She also worked previously in product management and project management roles at several financial services and ecommerce startups in the greater Boston area. When not designing solutions for customer problems or introducing product innovations, Catherine can be found sailing on the Charles River, playing chess, attending auctions, or reading a good thriller.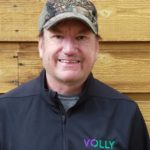 SVP, Enterprise Data Architecture and Engineering
Bob oversees Volly's Marketing Automation and Home Captain engineering teams and assists in designing data pipelines and warehouse for data-related products and BI dashboards. Bob has 35 years of engineering and architecture experience, mostly in the financial services industry, and six years of data engineering and DevOps experience in cloud services. He lives in Bailey, Colorado (at 8,800 feet!) and his hobbies include skiing, boating, beekeeping, gardening, and caring for animals.
Lindsay manages Volly's Client Success, Support and Marketing Automation teams. Her responsibilities include prioritizing development work, planning for feature enhancements, facilitating resources for inbound service tickets, and implementing new clients onto Volly's platforms. Lindsay is a wife, mother of two young children, and a rabid fan of Kansas City's sports teams and the Oklahoma Sooners.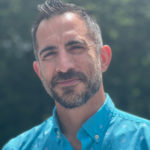 SVP, Creative Services & Marketing
Michael heads up Volly's Creative Services and Marketing team. With over 20 years of experience in the financial services industry, 14 of which have been spent at Volly, Michael cites the most rewarding part of his role as earning the trust of Volly's clients. His passions include playing the drums, chauffeuring his three boys to hockey, and following his beloved Buffalo Bills.

Giving our borrowers better home financing experiences for nearly two decades …
Since 2004, Volly has been a cutting-edge technology and versatile marketing partner for the country's top lenders. Having a track record like ours has taught us a great deal about the mortgage and real estate industries. Borrowers crave a unique customer experience that properly blends the best-fit technology with hands-on, personal interaction. And this is what we deliver!
So, while our name has changed, our commitment to delivering high-tech solutions supported by high-touch service has certainly not.
Explore our milestones and learn about our company's unique journey.
SoftVu is founded
Based in Kansas City, Mo., SoftVu offers a marketing automation product for consumer direct groups in mortgage companies and banks. SoftVu's solution provides campaign strategies, email marketing deliverability, and reporting capabilities.
LoyaltyExpress is founded
The Boston-area company's flagship solutions are a CRM product named CustomerManager and Marketing Portal, a web-to-print marketing collateral store.
LendingManager is founded
Based in Newark, N.J., LendingManager delivers engaging, responsive, and intuitively designed websites at corporate, branch, and loan officer levels. LendingManager also offers a popular point-of-sale solution (known as LendingConnect) that simplifies the 1003 loan application process for borrowers.
LoyaltyExpress Announces Investment
LoyaltyExpress announces an investment from New Capital Partners, an Alabama-based firm that manages private equity and economic development funds. Based on this equity investment, a major strategic emphasis is placed on rapid growth through acquisitions to enhance LoyaltyExpress' offerings and accelerate its targeted milestone objectives.
LendingManager Acquistion
This acquisition will allow LoyaltyExpress to integrate LendingManager's products with its own CRM and automated marketing solutions.
SoftVu Acquisition
The move allows SoftVu to provide even higher levels of value, expand its marketing innovations to its clients, and deliver its products and services through LoyaltyExpress' platform.
Jerry Halbrook is named CEO of LoyaltyExpress
LoyaltyExpress announces the appointment of Jerry Halbrook to the position of Chief Executive Officer. Jerry has 35 years of experience in financial services, including 28 years of mortgage banking industry leadership and 10 years focused on innovative technology and strategic platforms.
Volly launches Point of Sale Solution
The Point of Sale Solution gives a borrower the ability to apply for a mortgage, upload necessary personal documentation, and secure a pre-approval. The lender is able to configure all elements of the application through an easy-to-use dashboard.
Volly Announces New Investment
Volly closes on a growth equity funding round from Camden Partners. The new funding helps Volly continue its growth plans and strengthen its commitment to being a leading-edge provider of technology and marketing solutions for the financial services industry.
Home Captain Acquisition
Volly acquires Home Captain, a market-leading, technology-enabled real estate platform that guides homebuyers through their purchase journeys. The acquisition extends Volly's capabilities into the real estate market and gives Volly clients access to an entire suite of new products and services, including a web and mobile MLS-integrated home search app, multiple world-class real estate concierge services, and portfolio retention services.
Volly Launches Broker Access Marketing Portal
The BAM Portal gives real estate brokerages access to an online marketing store that offers impactful, personalized collateral that can be shared with their customer and partner networks.