Mortgage Tech Made Simple
We get it. You want a no-nonsense marketing solution. One that is easy to use and delivers clear results. And, just as essential, one that is backed by a leading-edge loan officer technology platform.
The Volly Platform: a simple, impactful way to boost your business. Explore Volly's Full Suite of Solutions
Since every business has a unique take on marketing, Volly allows you to identify which of its solutions works best for you. Whether you choose one or choose all, Volly will change the way you work and deliver meaningful results for your organization and your customers.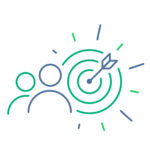 Stay in Touch, Educate & Inform
Take care of your biggest asset—your customers!—by giving them a consistent flow of client-specific communications and personalized services.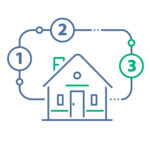 Make New Connections & Nurture Existing Ones
Volly provides technology-driven lending solutions that adapt to fit your business strategies and, most importantly, deliver positive results.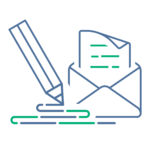 Consider Us Your Personal Marketing Assistant
Our inspired, talented crew of developers, designers, and writers is here to help you deliver impactful marketing campaigns.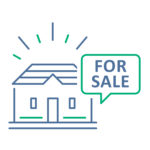 Taking the Stress Out of Buying, Selling & Closing Deals
Give your customers—whether they are buying a home or selling their current one—more streamlined and less stressful real estate transactions.
A Fully Integrated Platform
Volly is a versatile, cutting-edge technology and marketing partner for banks and mortgage companies. Through the Volly Platform, lenders and borrower alike are provided a smooth and satisfying mortgage journey—from initial conversation to closing day and beyond.
Our goal is a simple one: make mortgage marketing easier for our partners!
What Our Clients Say About Us
Over the last several years my company has had a marketing relationship with Volly, and they have been one of our best marketing partners to date. From the beginning, the team I work with has always taken time to address my concerns immediately and provide real-time help to myself and staff. Since implementing their automated email platform, we have seen our profits rise well over 25%, and direct campaigns we ran in 2020 led us to a record-breaking year. I can't wait to see what our relationship brings in 2021. Thank you, Volly!
Sales Manager, Thompson Kane & Company
Working with Volly has been such a great experience from the beginning scope of business to the final roll out of their products. Volly made the transition so seamless I would not hesitate to recommend them to anyone. What they have brought to our sales team is exactly what we
were looking for: more business! The lead management and marketing potential for new and previous clients is everything you could want. They have endless ways to market to your customers, so you can stay in touch with them in many ways. I would also like to mention that the support of their team is phenomenal. Anything The Union Bank needed addressed was taken care of right away, which is something you want when rolling out something like this to your sales staff. I highly recommend looking into what they can do for your business and sales staff.
Production Manager, The Union Bank Company
Stay Up-to-Date with Volly
WOBURN, MASS.— July 7, 2022—Volly, a provider of industry-leading marketing and customer engagement strategies and cutting-edge lending technologies, is excited to announce the launch of its Broker Access Marketing (BAM) Portal.
How to Succeed in Our Current Rising Rate Environment Surely your customers have seen the panic-inducing headlines: "Up, up, and away! Mortgage interest rates continue to rise!" "Increasing rates take a big bite out of buyers' wallets!" "Act now before interest rates skyrocket too high!" So what exactly does it mean for today's borrowers? To properly answer that question, let's first take a quick refresher course in Federal Reserve policy. Away we go …
As anyone in our industry can attest, connecting with prospects and transforming these leads into customers for life may be the most challenging aspect of a loan officer's job. In the latest Volly Insights blog post, we examine the five biggest factors that are standing between loan officers and lifelong customers. We also detail how loan officers can build stronger relationships that ensure borrowers work with them again and again.
Leave us a message and we will get back to you as soon as possible!