Mortgage Tech Made Simple
We get it. You want a no-nonsense marketing solution. One that is easy to use and delivers clear results. And, just as essential, one that is backed by a leading-edge loan officer technology platform.
The Volly Platform: a simple, impactful way to boost your business. Explore Volly's Full Suite of Solutions
Since every business has a unique take on marketing, Volly allows you to identify which of its solutions works best for you. Whether you choose one or choose all, Volly will change the way you work and deliver meaningful results for your organization and your customers.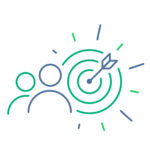 Stay in Touch, Educate & Inform
Take care of your biggest asset—your customers!—by giving them a consistent flow of client-specific communications and personalized services.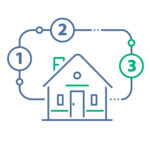 Make New Connections & Nurture Existing Ones
Volly provides technology-driven lending solutions that adapt to fit your business strategies and, most importantly, deliver positive results.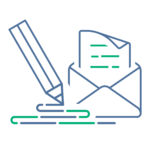 Consider Us Your Personal Marketing Assistant
Our inspired, talented crew of developers, designers, and writers is here to help you deliver impactful marketing campaigns.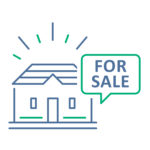 Taking the Stress Out of Buying, Selling & Closing Deals
Give your customers—whether they are buying a home or selling their current one—more streamlined and less stressful real estate transactions.
A Fully Integrated Platform
Volly is a versatile, cutting-edge technology and marketing partner for banks and mortgage companies. Through the Volly Platform, lenders and borrower alike are provided a smooth and satisfying mortgage journey—from initial conversation to closing day and beyond.
Our goal is a simple one: make mortgage marketing easier for our partners!
What Our Clients Say About Us
[smartslider3 slider="2"]
Stay Up-to-Date with Volly
Volly, an industry-leading provider of dynamic technology and marketing services for banks, credit unions, and mortgage companies, is pleased to announce the appointment of Tom Rice as Senior Vice President of Sales and Account Management.
According to First American, less homeowners feel "locked-in" to their current interest rates—which means increases in both home sales and housing inventory could be on the way. Keeping your brand in front of your existing customer base is more important than ever—that way when buyers and sellers do enter the market, they are ready to work with you. We share strategies for staying connected with the individuals who mean the most to your business.
Before your workload becomes too heavy this summer, why don't you take a moment to calculate your marketing return on investment (or MROI). MROI is exactly what it sounds like: a formula for measuring the return on investment from the amount you spend on marketing, whether it's for a specific marketing program or your entire marketing plan. In the latest Volly Insights post, we share strategies to help you boost your MROI.
Leave us a message and we will get back to you as soon as possible!