Increase engagement. Strengthen customer loyalty. Improve conversion rates. Our solutions give you the support and the guidance to simplify operations, accelerate growth, and deliver exceptional borrower experiences. Ready to learn more?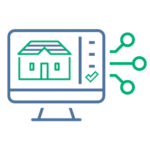 Take Your Business to the Next Level
Your business is all about relationships, and how well you build and sustain those relationships determines how well they build and sustain your business. Volly's Home Captain Hub is the solution you need for better connecting with customers in today's ever-evolving and always-complex housing market.
Here is a breakdown of what the Hub offers: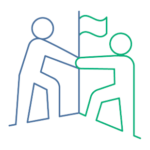 Our Agents' Success is
Our Success
Our goal is to give our agents the services and support they need to compete and thrive in today's competitive housing market. Stated simply, our agents' success is the measure of our success.
Here is a quick summary of what we offer:
Automated Concierge Services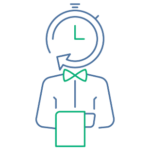 Better nurture leads, provide impactful messaging & close transactions with confidence
When you think about today's real estate industry, what words come to mind? Fast paced? Always changing? Ultra-competitive? If you have experience working in our industry, you know it is all these words and more. Our Automated Concierge solution allows you to forge better connections with your clients, giving you a strategic advantage in today's industry.
Through the platform, you can:
And our Automated Concierge solution delivers proven results! In a head-to-head comparison with a national lead provider call center, our Automated Concierge's lead-to-contact rate was 300% better at engaging initial contacts than the auto-dialer human approach.